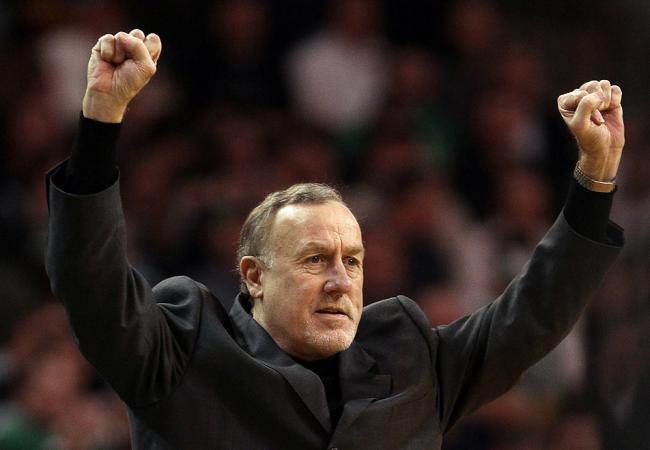 It has been a week now since the Timberwolves announced the hiring of Rick Adelman as their new head coach. A huge get for a franchise who has been in search of a stable and proven coach since 2005. Adelman, a coach who is well-respected around the league and comes in with a (945-616) lifetime record and has only missed the postseason four times in his 20 years as a coach in Portland, Golden State, Sacramento, and Houston. Although Wolves' owner Glen Taylor had to pay a pretty penny to get Adelman to jump aboard, something to the tune of 3 years for $15 million with a fourth-year option, the hope is that it will all pay off in the next few years. David Kahn and Glen Taylor both came to the realization that Kurt Rambis was not the man to take this team out of obscurity. The organization must have felt that the talent pool in place is about to reach a 'tipping point' and they did not want to risk missing their window of opportunity by signing another coach without a proven resume and waste another two to three years of serious growth and development. The question now is can Adelman turn this team around? Well, this will be one of his biggest tests as a coach, but he has a lot of parts at his disposal.
I can't help, but compare the players on the Wolves current roster to Adelman's Sacramento Kings teams from the early part of the past decade. This may be a bit of a stretch, but bear with me for a second. Imagine Kevin Love playing the role of Chris Webber, Wesley Johnson at the two in the Doug Christie role, Ricky Rubio running down the court like Jason Williams, Darko doing his best Vlade Divac impression, and 34-year old Brad Miller playing the role of 27-year old Brad Miller. It is definitely an optimistic thought, but Adelman might just be able to recreate a little bit from those Kings teams and bring some of the winning ways and stability that group had. Those teams were always efficient on both ends of the floor, something the Wolves have not been the last 'x' amount of years. Don't forget about Michael Beasley, number two pick Derrick Williams, and Anthony Randolph too. On the topic of Michael Beasley real quick.
Beasley has always been an enigma ever since stepping foot in the league. In his three season as a young pro, Beasley has had two coaches, Erik Spoelstra and Kurt Rambis. Beasley's first two years were also Spoelstra's first two as a head coach. Beasley's first year in Minnesota was just Rambis' second as a head coach. So it safe to say that Beasley has never been coached by a proven coach with the respect that Adelman carries with him. This goes for almost everyone else on the Wolves roster, because almost all of the players on roster are under the age of 25 and have never been challenged by a coach of Adelman's stature before. Adelman will almost certainly have a positive effect on this talented bunch, but if he can get through to Beasley, then the Wolves could be a dangerous force in the future. It will definitely be a interesting dynamic to follow whenever play resumes. When will we see how this all plays out, well it could be three months or it could be three weeks, we won't know until NBA owners and players come to an agreement on a new CBA. Lets just hope it is sooner rather than later, for the sake of everyone involved.
Note: Adelman is expected to be introduced next Wednesday at a press conference down at Target Center slated for a 1 p.m. start. It can be seen live on FSN North, streamed on FSNorth.com, or heard on WCCO Radio 830 AM.